Amazon HQ2 decision announcement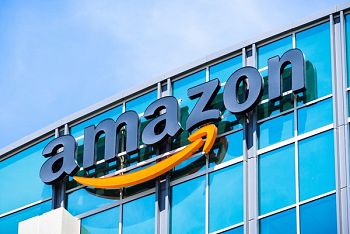 More than a year later, Amazon has finally decided where it will host its Amazon HQ2: And although the decision was surprising in a way, we're very glad our predictions were in many ways confirmed.

If you are a long-time reader of this blog, you will remember that we've written about how different their process picking a new location was and we wondered the following question:
will Amazon HQ2 set a new commercial real estate trend
? In the article, we singled out that the "backward bidding" process of a company asking governmental offices to make an offer to host the company would not be something that would be repeated a lot because almost no company has the power that Amazon does. And that seems true so far. No other company tried. But, doing the devil's advocate, it's too early to call this because many companies might be waiting for Amazon to finish its process to evaluate the pros and cons of said strategy, not to mention the fact that doing that while it's still going on poses a problem, as the cities couldn't bid two companies at one time.

However, we've also mentioned the trend of companies expanding to the east and a worry about community building. And those two we can officially say, Amazon chose Long Island City in Queens, New York and Arlington in Virginia as their Amazon HQ2 location.

Wait, hold on… it's two locations?

Yup. It seems that the original plans for an Amazon HQ2 – which promised 50,000 high paying jobs and to act as a full equal to the Seattle branch – was changed along the way, and the reason is exactly all the worrying and backlash that local communities raised on the wake of the announcement of their Amazon HQ2 shortlist. While no one disagreed with the benefits the infusion of jobs would bring, situations like traffic, homelessness and the higher housing prices and
gentrification
a big and sudden move like this would bring, seem to have affected Jeff Bezos and the rest of Amazon's executives who decided to split into two offices in two different cities. It's still a big move! Both cities will split in two the number of jobs: 25k for Long Island City and 25k for Arlington. The median salary of $150,000 and $2.5 billion worth of investment in each city.

But for Amazon, aside from addressing these issues and diminishing its impact, it's also a smart move as it benefits from top talents from two major metropolitan areas – as the city of Long Island is very close to New York City and Arlington is very close to Washington DC; combined with a good public transport system, commuting promises to be fairly easy for its new employees.

This idea of expanding went even deeper and Amazon announced another commercial real estate investment in building a hub in Nashville – which was on Amazon HQ2 shortlist too - to oversee customer fulfillment (see the worrying with community development again?), transportation and supply chain activities. This one is more modest, employing *only* 5,000 people.



Amazon HQ2 Timeline



Let's go back a bit to understand the Amazon HQ2 timeline and how the whole process came to be. It's been quite a saga. Founded in Seattle and operating from there for about 23 years, Amazon unveiled to the public in September of 2017 that it was expanding. It would build a massive new headquarters outside of Seattle. There would be nothing special about this if it wasn't for the fact that, instead of issuing a press release to do that, they issued a request for proposals! An invitation for metropolitan areas, states, counties and cities to send the company a detailed plan of how they would receive the company, their investment of $5 billion and 50,000 employees.

Soon the local governments went into a frenzy. Lots of localities sent proposals - some went all out with their campaign. At the beginning of 2018, the Amazon HQ2 shortlist with 20 finalists was announced. It consisted in:

Atlanta
Austin
Boston
Chicago
Columbus
Dallas
Denver
Indianapolis
Los Angeles
Miami
Montgomery County (Maryland)
Nashville
Newark
New York City*
Northern Virginia*
Philadelphia
Pittsburgh
Raleigh
Toronto
Washington DC

* Several municipalities from New York and Virginia sent proposals, so Amazon aggregated all of them into one, and, interestingly enough, those two were the victors.

From there to now, the relocation team visited all those Amazon HQ2 finalists several times. The frequency of some visits made some cities believe they were front-runners and the press made a few bogus predictions which irritated Amazon executives that thrive on secrecy

Though there was never a set date for the decision - the Amazon HQ2 timeline within the request for proposals only said "2018" - the announcement came November 13 through a
press release
.



Amazon HQ2 finalists future




For the Amazon HQ2 finalists that didn't make it, we believe there are two big takeaways. The first one is that quiet wins the race. A lot of cities' officials really went out there with their marketing plans to lure the company and make their city the place for the new Amazon HQ2 location. One mayor wrote 1,000 5-star reviews on random products as a way to raise awareness to their campaign, another city sent a giant cactus to Jeff Bezos and one city even went as far as guaranteeing they would officially change their name to Amazon! Arlington and Long Island did no flashy things. Everyone knew they were in the running but they remained quiet and professional about it – which was probably important, as other cities were criticized by Amazon executives for giving details about the negotiations being made. However understandable it is to keep constituents in the loop, from a business standpoint Amazon needed the industrial secrecy and New York and Virginia probably understood that and thought "you know what? If constituents feel it's a problem, they can complain later: it's best to take the risk. Don't want to err on the side of caution"

And the second takeaway is that there's still hope. Well, not of becoming an actual Amazon HQ2 location; that dream is over. However, one thing not many people are talking regarding the whole process is the amount of data Amazon got off the whole process. It's safe to say that, in the digital age, virtually every company works with data, right? But for Amazon, who relies on a big read of consumers and professionals profiles, this whole process was more than just a search for a place to relocate. They had access to a wide variety of data, including proprietary information about real estate sites under development, details about talents, local labor costs,
building codes
, infrastructure and budgeting plans for each city. That's a scary window into the near future, which – if diligently studied and put to practice – can put Amazon even more in the lead in the business game. So, don't be surprised if Amazon starts dabbling with real estate development – sometimes not necessarily related with their classic operation - in cities on its Amazon HQ2 shortlist. It wouldn't be anything new; there are precedents in Seattle with parks and infrastructure investments made from 2010 to 2016, and, in fact, one might say that several cities that didn't even make it onto the Amazon HQ2 shortlist have already seen this sort of investment this year; our
Spokane Real Estate Agents
have been busy ever since with the influx of workers coming to Spokane, Washington for the smaller offices dedicated to specific branches like machine learning and cloud computing that Amazon has set up there. Likewise in cities like Ottawa and Vancouver (Canada).

There are still a lot of questions left to answer regarding the two Amazon HQ2 locations, and it will be interesting to follow this story. Which Amazon HQ2 location will deal with what? Will each focus on a different aspect of such a diverse business? Will there even be a separation of duties between the two branches? Will they be subordinate to Seattle? Will Seattle employees temporarily relocate at least to jumpstart the expansion? How will housing prices behave in those cities? What will the overall impact the move will pose to those two already pretty big metropolitan areas? New York, which almost entered our
Best Cities for Singles
list this year, is definitely entering it in the near future. But will it become too overwhelming? Too massive? How will the local government deal with it in a nice responsible way? Will it cause a huge hipster food market gentrification? Does the fact that Arlington got picked and The Washington Post being owned by Jeff Bezos mean anything besides smart asset management and proximity to the center of American power (Washington DC)?

Get your popcorn ready and let's see! But for now, feel free to make your best prophet prediction on our comments!